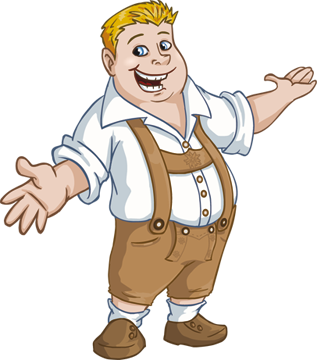 Private guided tour of
Neuschwanstein Castle & Schloss Linderhof Tour
with private guide and seperate driver.
About the tour
On this 8-12 hour tour of these two wonderfull castles you'll see the following
Highlights
Drive along the "romantic road" with frequent stops along the way. Including the Wieskirche, scenic view of the valley & river "Lech", the charming towns of Oberammergau and Schwangau
View the UNESCO world heritage site "Wieskirche", a church on the prairie.
Visit both Neuschwanstein & Linderhof
Scenic drive through a part of Austria and their great lakes with the Alps in the background.
Stroll through the charming town of Oberammergau which is famous for it´s passion play's that are held only once every 10 years.
End your day at the the Andechs Monestary & Brewery with a tour of the church grounds and beer hall (dinner optional).
What's included
Private guide and seperate driver for your group
Safe and insured vehicles
Guide dressed in traditional "Lederhosen"
8-12 hours of touring and answering of all the questions you have
Entrance fees to one/both castle/s and the Wieskirche
Pick up at your hotel in Munich or Augsburg
Transportation
Taxes (where applicable)
Important to know
The tour is about 10-12 hours long (10-14 hours for both castles). Make sure to pack anything you need (medication etc.).
I will pick you up on your timetable, but tours at castles will have to be reserved at confirmed times. We should leave early in the morning if you want to see everything on this tour. An 8 a.m. departure for one castle (6 a.m. for both castles) is recommended.
Tours inside the castles are held by the castles own guides (goverment regulations - multiple languages available).
Wear comfortable shoes, you will have to do some walking
Some sites and streets are weather permitting.
Cancelation policy exception: 25% of this tour are non-refundable
Due to the Andechs opening hours, this part might not be available
What's not included
Transportation to and from the tour starting/end point
Food & Drink
Other entrance fees
Tips
For your best experience, I only work with transfer companies that offer fully insured and licensed drivers and vehicles! 👍
Booking Request