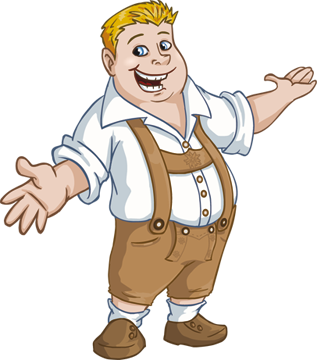 World Famous Fun Facts
Munich City Tour
Private tour of Munich's historic inner city
About Munich
Munich is Germany's third largest city and the nations culture capital. It's one of Germany's oldest cities with a wide variation of historic and mondern highlights. In German it's known as "München" and in Bavarian as "Minga". It started out as Monestry back in the 12th century and is now one of the most prosperous cities in Europe.
About the tour
On this 3-4 hour private walking tour you will explore the best what the historic city center has to offer. You'll see the following
Highlights
View Munich's historic city walls while strolling through the famous "Charles Gate"
Visit Munich's famous farmer's market (Viktualienmarkt)
Visit St. Michaels church with the tomb of Bavarian Kings
Stroll by the banking quarter, luxury hotels, and largest Michael Jackson memorial in Europe and find out about the special relationship he had with this city
Take a look inside Munich's monument the "Frauenkirche"-Cathedral
View Munich's historic gothic stlye town hall
Go inside the most famous beer hall in the world, the "Hofbräuhaus", and find out what conncets it with Las Vegas
Stroll along the "Maximillianstrasse" the most exclusive and luxurious shopping street in all of Europe
Have the chance to go inside the "Residenz", the city castle of the royal family, after your tour ended
AND MANY MORE!
What's included
Private tour & guide for your group
Guide dressed in traditional "Lederhosen"
3-4 hours of touring and answering of all the questions you have
Entrance fees to the tomb of Bavarian kings
Taxes (where applicable)
What's not included
Transportation to and from the tour starting/end point
Food & Drink
Other entrance fees
Tips
For your best experience, I only work with transfer companies that offer fully insured and licensed drivers and vehicles! 👍
Booking Request