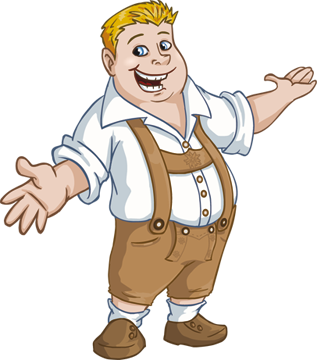 Mozart, Sound of Music and beautifull lakes
Salzburg, Sound of Music and the Lake Region
Visit one of the most beautifull regions in Europe!
About Salzburg and the lakes
Founded over 2000 years ago, the hometown of Wolfgang Amadeus Mozart is a great city to visit. Find out more about this city´s rich history as the home of the "white gold" Salt. On our tour we will see the city itself and you'll be able to choose one of 3 options to make your day complete:
a) drive through the stunning surrounding scenery
b) choose to visit a saltmine
c) the WWII Hitler's second headquarters "The Eagles Nest".
About the tour
On this 8-12 hour private tour you will explore the best what the historic city center has to offer. You'll see the following
Highlights
Visit the historic inner city of Salzburg, including Mozart's birth house.
find out about the places that inspired the movie "Sound of Music"
Ride up to the Hohensalzburg fortress
Ride up to the Hohensalzburg fortress
Great fun for the whole family, big and small
Choose one of the following options:
OPTION A) Take a scenic drive out to the Lake Region to view the charming towns and pristine turquise waters...
OPTION B) Visit the salt mine experience and go underground. Have fun sliding down the old slides of the salt lake OR
OPTION C) WWII site Hitler's Eagles Nest
What's included
Private driver & seperate guide for your group
Guide dressed in traditional "Lederhosen"
10-12 hours of touring and answering of all the questions you have
Entrance fees to Hohensalzburg and the salt mines
Pick up at your hotel in Munich or Augsburg
Taxes (where applicable)
Important to know
The tour is about 10-12 hours long. Make sure to pack anything you need (medication etc.).
I will pick you up on your timetable. We should leave early in the morning if you want to see everything on this tour. An 8 a.m. departure is recommended.
Wear comfortable shoes, you will have to do some walking
Some sites and streets are weather permitting.
The salt mine is underground: If you have a phobia, we can skip this.
Since it is underground, temperatures can be quite cooler and closed shoes are necessary. I'm not responsible, if you are refused access because of this.
Tours underground are held by the Mines own guides
Cancelation policy exception: 25% of this tour are non-refundable
What's not included
Food & Drink
Other entrance fees
Tips
For your best experience, I only work with transfer companies that offer fully insured and licensed drivers and vehicles! 👍
Booking Request