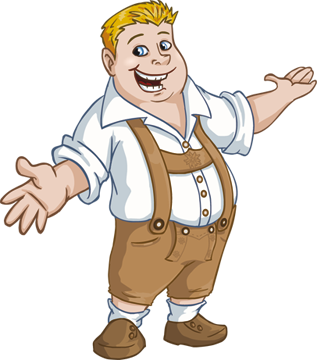 Fun for the whole family:
Family Fun Neuschwanstein Castle Tour
horse buggy & summer luge riding and with private guide and driver.
About Neuschwanstein Castle
Fun for the whole family. Ride up to Neuschwanstein Castle in an horse buggy and visit historic sites in the afternoon. In between we will have lots of fun going summer luge riding.
About the tour
On this 8-10 hour long tour of these two wonderfull castles you'll see the following
Highlights
Drive along the "romantic road" with frequent stops along the way. Including the Wieskirche, scenic view of the valley & river "Lech", the charming towns of Oberammergau and Schwangau
View the UNESCO world heritage site "Wieskirche", a church on the prairie.
Visit Neuschwanstein Castle riding up in a horse buggy through the charming forest
Scenic drive along the Froggen Lake with the Alps in the background.
Have fun in the afternoon going summer luge riding
End your day at the the Andechs Monestary & Brewery with tour of the church grounds and beer hall (dinner optional)
Summer Luge Riding: Fun for all ages!
What's included
Entrance fees to Neuschwanstein Castle and the Wieskirche
Pick up at your hotel in Munich or Augsburg
Horse Buggy transportation to the castle
1 ride per person in a luge. LOT'S of fun!*
Private guide and driver for your group
Safe and insured vehicles
Guide dressed in traditional "Lederhosen"
8-10 hours of touring and answering of all the questions you have
Taxes (where applicable)
What's not included
Transportation to and from the tour starting/end point if not in Augsburg or Munich/li>
Food & Drink
Other entrance fees
Tips
For your best experience, I only work with transfer companies that offer fully insured and licensed drivers and vehicles! 👍
Booking Request